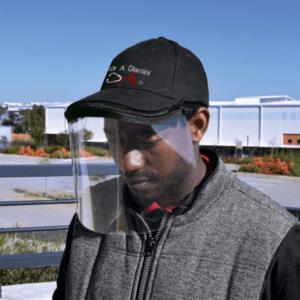 Barron Clothing Suppliers east london
Barron Workwear Suppliers east london
Embroidered golf shirts east london
Best embroidery service in east london
Our barron clothing range includes Rain-wear, goggles, Two-piece continental suits, clothing, helmets, goggles, Air-purifying respirator, protective gloves, protective clothing and equipment like pads, guards, shields, masks, safety boots and more that is designed to protect the wearer's body from injury. Emonti branding Barron clothing supplier in East London South africa strives to deliver comfortable, well-designed Baron Clothing that offers your workers the most effective protection available. We also eembroider all the broon clthing that we supply this includes golf shirts tshirts and caps. Furthermore emonthi also print on barron clothing and digitizes artwork such as logos, images to prepare them for embroidery on barron corporate clothing.
Embroidery • digitizing services • Barron Clothing
MAKING YOUR BRAND VISIBLE TO THE OUTSIDE WORLD!
Go to DIGITIZING
DIGITIZING
eMonti Branding offers a comprehensive digitizing service since 2003, using our state of the art Tajima Pulse Software.
Go to Barron CATALOGUES
Barron CATALOGUES
PROMO CLOTHING eMonti Branding offers a variety of gifting, bags, pens and many more. These are printed by the Supplier and we can obtain a quote for you.
Go to EMBROIDERY SPECIALISTS
EMBROIDERY SPECIALISTS
eMonti Branding offers a fast, efficient, quality & embroidery friendly service. Our embroidery socialists provide precision – stitched embroidery which is compliant to world-class standards.
Keeping East London branded since 2003.
Our passion is to get your brand out there...
eMonti Branding's passion is to assist businesses with branding visibility through digitizing of corporate images for embroidering on a variety of items according to the client's need. We also offer printed items e.g. gifting items, bags, pens and more. We provide quality embroidery digitizing services in East London including but not limited to : Embroidered https://emontibranding.com/shop/ Corporate clothing, Sport and Work Wear, caps, embroidered School clothing.
Comprehensive digitizing with state of the art Tajima Pulse Software.

We offer a variety of catalogues on brand clothing.

Precision-stitched embroidery services and a variety of printed articles e.g. gifting, bags, pens and many more.

We provide Quality embroidery digitizing services in East London with great expertise and professionalism.
OUR BLOG
The latest embroidery digitizing tips and news from our blog
There are 6 main benefits to outsource digitizing: A common trend by embroiderers is to outsource embroidery digitizing due to the accessibility of email and other internet based mediums. Transfer of embroidery files is easy. We would like to draw attention to the major benefits of outsourcing embroidery digitizing work as opposed to doing it Read more about Outsource Digitizing – 6 Benefits why you should.[…]
The purpose of embroidery digitizing Embroidery digitizing is the art of converting artwork, a picture or logo into digital data or stitches, which can be read by a computerized embroidery machine, telling the machine how to move in order to get the final result of the embroidered article. Computer software is used to implement this Read more about What is Embroidery Digitizing?[…]
Previous
Next